There is a "huge increase" of abuse by drivers angry at the price at the pump, forecourt operators say.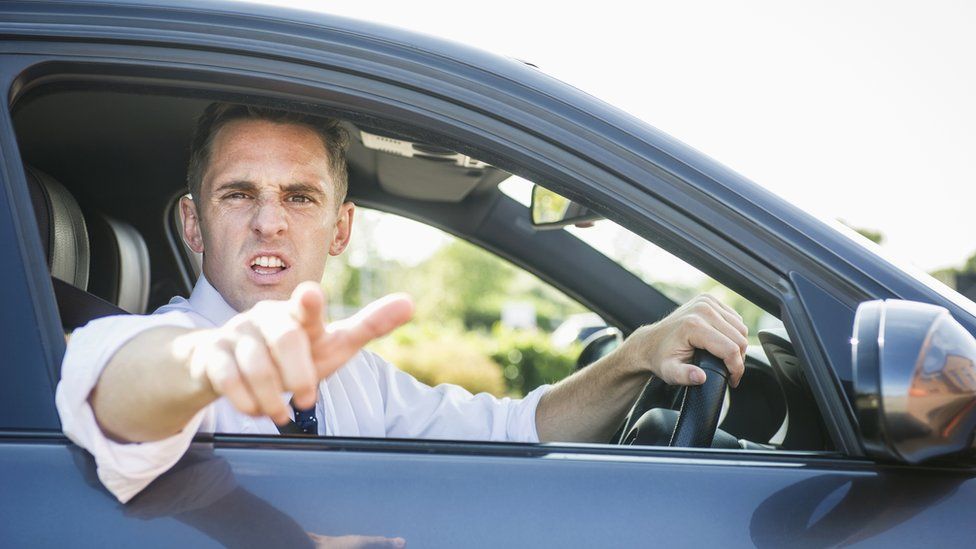 Petrol station workers are reporting growing abuse from drivers as fuel prices remain at record highs.
Staff are seeing a "huge increase" of verbal abuse from motorists angry at the price at the pump, according to forecourt operator Ascona Group.
Petrol debt recovery firm, Forecourt Eye, said staff were dealing with "very combative attitudes" from customers.
Fuel prices in the UK have remained at record levels for weeks, as many countries reduce their dependency on Russian oil in response to its invasion of Ukraine.
Nick Fisher, chief executive of Forecourt Eye said petrol station staff were being confronted by customers talking about being "ripped off" and asking questions like "how do you expect me to pay?"
He said customers were "becoming frustrated" at the high prices because they had remained high and kept creeping higher.
Many petrol stations rely on additional incomes made from sales of groceries, bakery items and coffee, he said.
But shoppers will not buy other products from a store where they feel they are being overcharged, he added.
Darren Briggs, chief executive of the Ascona Group said there had been a rise in the number of people who are driving off without paying for their petrol, which he linked to cost of living pressures.
The Petrol Retailers Association (PRA) said that petrol theft has continued to rise across the country.
Drive off incidents, where a motorist fills up and makes no attempt to pay before leaving, have increased by 61% so far this year, compared with the same period in 2021, according to figures from Forecourt Eye.
Mr Fisher said this was putting pressure on margins, and if the current rate of drive-offs continued it would cost businesses £25 million in lost fuel sales over a year.
Forecourt Eye digitally traces and tracks non-payers at more than 1,000 petrol stations and its new clients have doubled in the last two months due to the rise in non-payers, he said.
'Overwhelmed'
The AA and RAC have both claimed in the last few days that it was unjustifiable that petrol prices continued to rise whilst wholesale prices have fallen.
But Gordon Balmer from the PRA insisted its members had passed on the 5p fuel duty cut introduced in March.
However, the wholesale costs were very volatile, and over time, they had "overwhelmed" the fuel duty cut, he said.
Mr Briggs from Ascona Group said petrol stations were often not making enough to recoup costs.
He said other pressures on margins included a reduction in how much fuel was being sold, as customers tried to save money – with the volume of sales at some sites only at 80% of normal levels.
Mr Briggs said it could cost up to £25,000 per month to run a petrol station, covering costs such as wages, utility bills, maintenance, repairs. He said money lost by non-payment was another financial blow.