A review was ordered after an MP was told she could not bring her new-born son into a debate.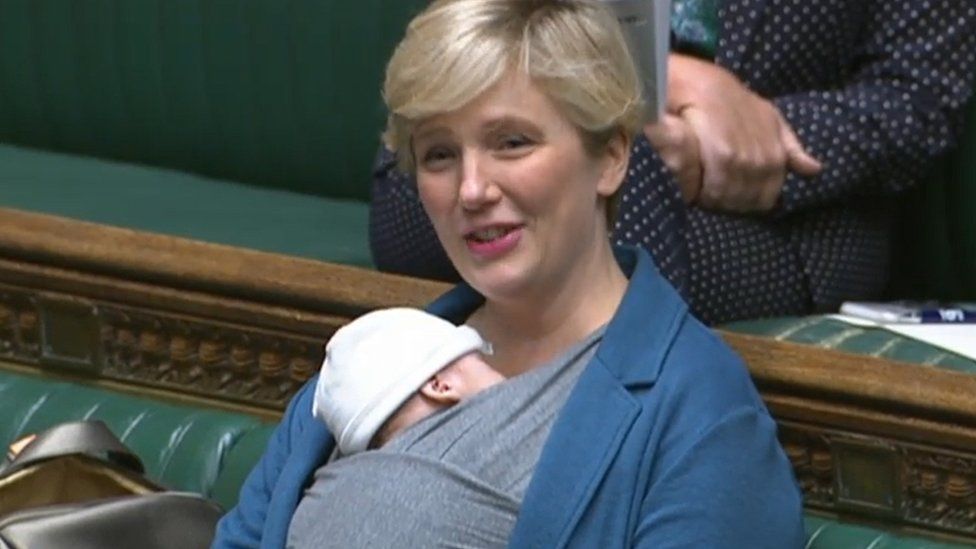 MPs should not be allowed to bring their babies into the Commons chamber, a cross-party committee has said.
Commons Speaker Sir Lindsay Hoyle asked the Procedure Committee to review the rules, after Labour's Stella Creasy was told in November 2021 she could not have her baby son with her.
The review concluded the "long-standing practice" of barring babies from Commons debates should remain in place.
But it said discretion could be exercised, albeit "sparingly".
Ms Creasy expressed her disappointment in the review, saying she had hoped it would allow "parenting and politics possible to mix".
"This committee didn't speak to a single person outside Parliament, despite many of us encouraging them to do so," she said.
"So I'm not surprised they don't recognise who is put off Parliament by its antiquated rules. Change will only come when we start listening to those outside the status quo."
She said she had previously taken her son and, before him, her daughter into the Commons chamber.
But after taking her young son into the Westminster Hall, she was emailed by Commons authorities telling her rules prohibited bringing children to debates.
This prompted Sir Lindsay to ask the Procedures Committee to review the rules.
But the committee concluded that the "long-standing practice" should not be changed if the MP involved wanted to "observe, initiate, speak or intervene in proceedings".
It noted there had been "several occasions" when MPs had brought babies into debates "without disruption", but said this had "contributed to some confusion and a gap" between the practice and the rules.
However, it added that chairs would "retain a degree of de facto discretion which should be exercised sparingly – the firm expectation should remain that members do not participate in proceedings while caring for a baby".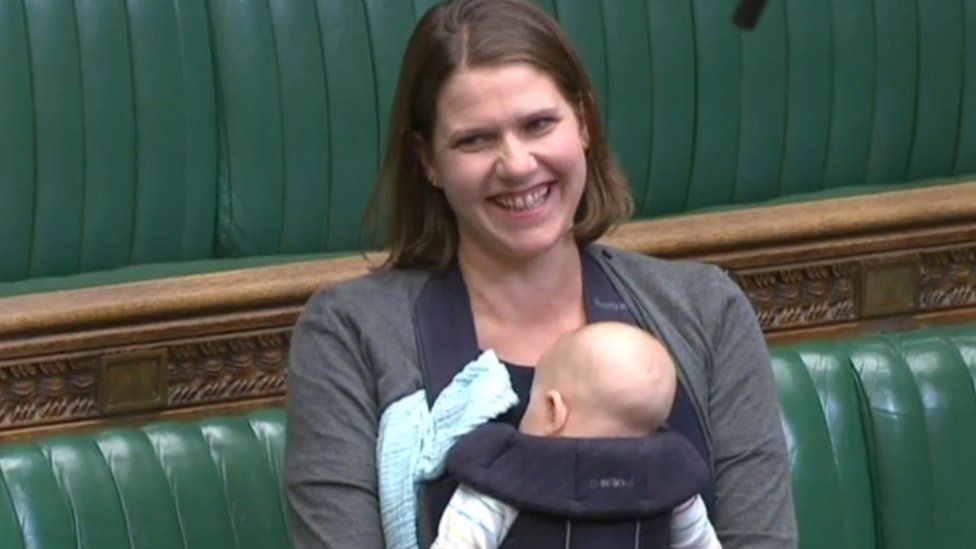 When the review was initially ordered, Deputy Prime Minister Dominic Raab said he had "a lot of sympathy" for Ms Creasy, and he would not be distracted by a baby. But he added it was for the House authorities to decide the "right balance".
Conservative MP Alicia Kearns argued the Commons was "no place" for a baby.
"In no professional workplace would you feed your baby in a meeting with your chief executive, or in a pitch to new clients, or on a stage in front of shareholders."
The Rutland and Melton MP – who announced the birth of her second child in January 2021 – added: "I've asked to leave debates to feed my child a few times – I have never been turned down."
Former Liberal Democrat leader Jo Swinson is thought to have been the first MP to take her baby into the chamber during a debate, when she cradled her son in the Commons in 2018.
On a separate issue, Karen Bradley, the Conservative MP who chairs the Procedure Committee, said a debate should be held in the coming weeks to discuss the extension of proxy voting.
It could mean, for example, MPs being able to vote even if long-term illness meant they couldn't make it to Westminster.